We're so excited to work with these 14 talented startups for the next five months. Through sessions from industry experts, roundtables from corporate leaders, and a community of founders in the same boat, we hope to lift up this next wave of Minnesota startups to find success in their companies.

Learn more about each company below.
Adam Finke, George Ulmer
Cedar is a financial technology company focused on improving access to healthy financial products through simple and innovative ways to build credit, determine credit eligibility, and interact with personal finances. Cedar's initial value proposition, the Cedar Credit Builder, is an unsecured credit card extended to consumers based off of their bank transaction and balance data, which earns them improved credit scores through positive payment history.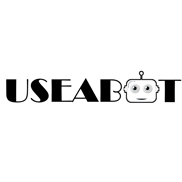 Aaron Oesterreich, Katie Youtsos
Useabot, which stands for "usable robots," is the first fully-unified Robot and Software for Robots sales online platform. Useabot sells both (B2B) and (B2C) Robots and software for robots, working directly with the manufacturers and software development companies.

Michael Jackson
Black Tech Talent aims to increase the representation of Black technologists in both corporate careers and entrepreneurship by curating a pipeline of job opportunities, education, community and culturally specific content.
Alyssa Toft
Quill & Cue is a subscription card service that inspires you to do something simple but impactful – send one handwritten card per month. Customers sign up online, then each month they receive a surprise packet with a blank note card, an envelope, a stamp, and a "Cue Card" that provides clever prompts to help pick a recipient and craft a message.

Thaddeus Medical Systems, Inc. (TMSI)
Steve Scully
Thaddeus Medical Systems protects last-mile Covid-19 vaccine delivery and storage with a smart, secure, and active medical and IoT system.

SoleSafe
Phil Terrill, Archie Clay III, Osei Hill, Brian Saunders
SoleSafe provides cultural asset protection, specializing in sneaker insurance and providing trends, insights, and buy/sell recommendations.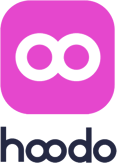 hoodo
Ben Clark, Joe Foley
Using DNA from dating app matchmaking, hoodo aligns job seekers and hiring managers based on their specific professional preferences and requirements. With that data and AI technology,hoodo tees up the most relevant talent to job connections.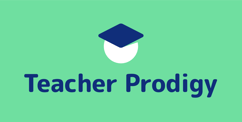 Teacher Prodigy
Josh Thelemann
Teacher Prodigy is a Growth and Development LMS for K-12 and Higher-Education. The platform leverages real-time classroom insights to generate unique growth and development opportunities for each teacher or faculty member that meet their requirements for licensure and re-licensure.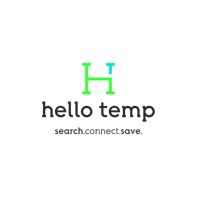 Hello Temp
Ryan Tlustosch, Jeanette Dressen
Hello Temp is a revolutionary new platform that connects employers directly with temporary professionals without the need for a staffing firm.

LegalQ
Tim Schuster, Zeb Anderson, Wagma Gharwal
60% of American households deal with a legal problem at any one time, but seeking legal advice feels complex, time-consuming, and overwhelming. The LegalQ app enables consumers with legal needs to prepay for 15 or 30-minute consultations with a licensed attorney in their state. As a result, users make a plan to move forward with confidence, and attorneys get paid.

Kinetic
Kris Eul, Andrew Verboncouer
The place where professionals actually meet. Through weekly, hand-curated introductions, office hours, and coffee clubs, Kinetic connects Members to accelerate progress.

MindVue Company
Noah Barron-Cohen, Chris Allen, Jaime Campbell
MindVue is a VR wellness company, aimed at making the largest positive impact on senior lives. The primary customer base is assisted living communities located in the United States.

Ethos
Luke Wilcox
Ethos is a software tool that helps financial advisors and asset managers generate leads and engage clients on the environmental and social impact of their portfolio. Ethos also offers a free product for individual investors and consumers.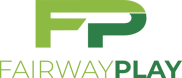 Fairway Play
Gary Ziehr, Gerald Rasmussen, Michael Wheelock
Fairway Play, Inc. creates sports-related games that generate new revenue sources for customers. The first game, Anamules™, is a mobile app for golf, but the script has been flipped from traditional golf apps – Fairway Play has a B2B model instead of the traditional B2C one. The app delivers increased revenue to golf courses by incentivizing golfers to spend more via rewards from the course and the rules of the game.
Thank you to our sponsors!
We couldn't put on Cohort programming without the support of our sponsors. Thank you for all you do!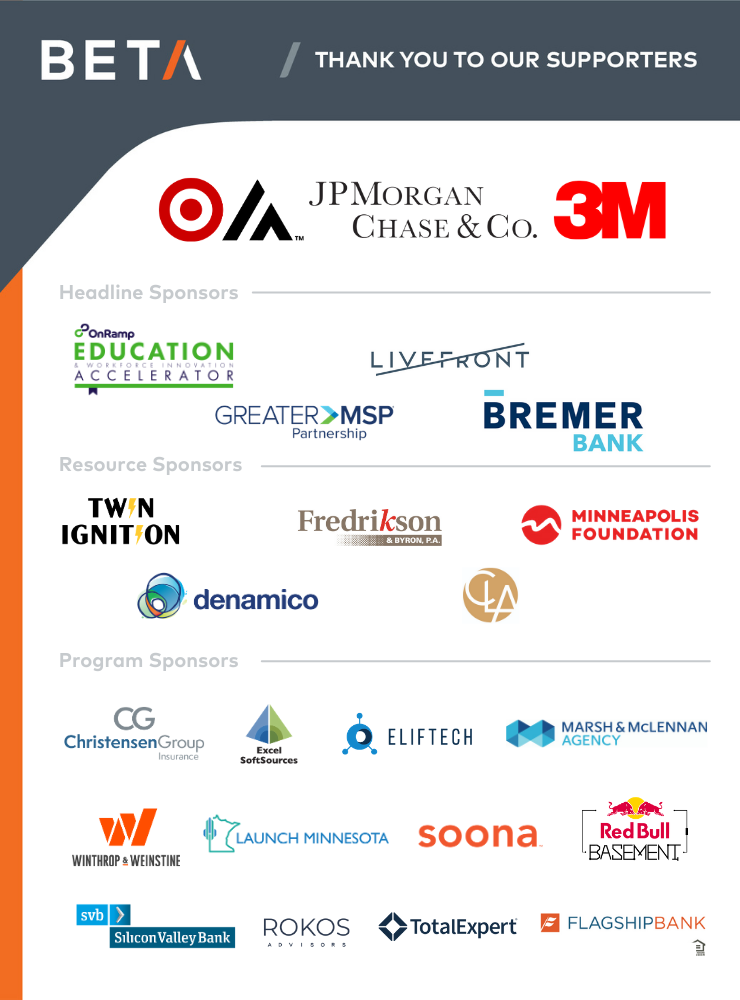 About BETA
BETA is a 501(c)(3) organization that develops Minnesota's next generation of business leaders by inspiring and educating first-time founders. The BETA Group nurtures startups and small businesses with great scalability potential, so that they can grow to become our next Fortune 100s. Learn more.