Historically, the BETA Cohort experience has included 12 weeks of programming, the ability to participate in community events like Showcase, and exclusive networking opportunities. Within the past year, we've added some more perks to help founders find success: free coworking at Twin Ignition Startup Garage, and connections with local mentors.
Building a community
Twin Ignition Startup Garage was founded just a few years ago with a mission to go beyond the typical accelerator or incubator model. Mentors Seth Peter, Ben Rasmussen, and Scott Aubitz created a space in Northeast Minneapolis for founders to work, seek advice, and explore investment.
The mission of Twin Ignition has "certainly come to fruition," Peter said. With years of experience building and selling technology startups, he has a wealth of knowledge on anything from legal to accounting when it comes to starting a company.
"The community is more welcoming than expected," Peter said of the space where over a dozen BETA Cohort companies come to work through the duration of their program, along with the five startups and one investment firm that permanently office there.
Startups in the space range from one employee to 12, giving it variety and value to companies at any stage. "It's valuable for founders to see companies a couple steps ahead," he said.
Along with a fully-stocked kitchen, open desk spaces, and even a woodshop, Twin Ignition also offers mentorship skills from all three founders — which pairs well with the programming BETA provides, Peter said.
"BETA brings the program to the table, and we bring the type of mentoring that works well after the program," he said of the more tailored mentoring he provides.
Founder experience
One of the founders that Peter has had an impact on is Josh Thelemann, founder of Proserva.
"It's not just a true startup garage in every sense, but the access to the people is invaluable," Thelemann said of his time working at Twin Ignition — both during the Spring 2021 BETA Cohort and now that he has a membership.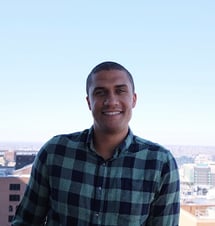 Proserva, a growth and development platform that focuses on licensing, growing, and retaining talented educators that won the Education & Training Division of the MNCup this past fall, wouldn't be where it is today without BETA and Peter's guidance, he said.
"What I find most impactful about Seth is his willingness to support and coach entrepreneurs at all stages," Thelemann said. "I have seen Seth quite literally drop whatever he is doing to answer a question or help out in any way possible."
While BETA offers tangible, direct benefits, these are just a piece of the program, he said. "All the tangible pieces of what BETA provides are awesome, but it's a sliver of the pie." The real value is in the people and connections you make, he said.
Another founder who has found value in Twin Ignition and continues to work there after their time in the Spring 2021 Cohort is Tim Schuster, formerly of LegalQ and now with Popup Think Tank.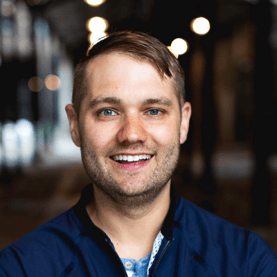 "There's a startup feel here, it's contagious," he said. "It can be lonely leading a business, so to see people working hard is like camaraderie."
Schuster was with LegalQ, a BETA company that provides free legal services, for about a year as he took time off from his first company, Popup Think Tank. Now, he's going back to the initiative that started as a way to bring people together for meaningful conversations, that now facilitates events for entrepreneurs and founders that helps take them to the next level.
"When people brainstorm new ideas, it also generates buzz, empathy, ownership, and engagement for people in the room," Schuster said. The goal is to do 40 of these events in the next year, both in Minneapolis and in other cities.
Helping Schuster through the transition was BETA mentor and executive coach Jay Hake, who has also worked with Thelemann and Quill & Cue founder Alyssa Toft.
"It's been just amazing," he said of working with Hake — the two of them meet twice a month and he ended up hiring Hake as his executive coach.
Toft — who recently participated in a Popup Think Tank event — felt similarly and also still meets with Hake regularly. "It was nice that there was a natural interest and connection," she said, as Hake reached out with interest in her subscription service that allows users to send one handwritten note a month.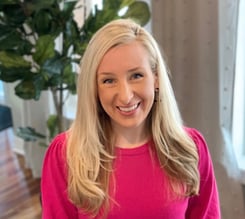 Being a solo founder can be tricky, so Toft expressed gratitude for the feeling of a "constant presence" with Hake. "I know he's there to help."
Both hail from legal backgrounds, so not only is Hake able to assist with entrepreneurial endeavors, but the transitional aspect as well.
"It really is amazing how much people want to give to the founder community, to the point where they're volunteering without being asked," Toft said of her experience in the Minnesota startup ecosystem. "People are so generous and giving."
Pathway to mentorship
With a background ranging from practicing law to being the CEO of a startup, Hake has a variety of business experience, but has always loved the startup atmosphere.
"I always loved the vibe and creativity of it, the problem solving that goes on every day and the enthusiasm that founders have for their ideas," he said.
Having worked for a decade in the legal sphere and on and off with startups, in roles from co-founder to COO, he decided the next step in his career would be focused on service.
"The primary reason I started coaching instead of continuing law, is that it was really important to me to make sure this portion of my career was focused on serving and volunteering," he said.
And with that, he turned to executive coaching and startup mentoring. "I look back on my law practice and even the times that I was working with companies, the most important piece is always the people," he said. "What I'm really passionate about is people."
Learn more:
Interested in mentoring for BETA founders? Fill out this Support Form and we'll be in touch!
About BETA
BETA is a 501(c)(3) organization that develops Minnesota's next generation of business leaders by inspiring and educating first-time founders. The BETA Group nurtures startups and small businesses with great scalability potential, so that they can grow to become our next Fortune 100s. Learn more.