When making secure decisions online, "fast" and "safe" are usually descriptors you have to choose between. With Token of Trust, a Spring 2016 BETA alumni company that just moved into a new office space in Northeast Minneapolis, you can have both.
Origin story
The idea for Token of Trust — an identity management and verification platform that enables faster, safer interactions of trust online — came from co-founder and CEO Darrin Edelman's experience attempting to move to the east coast. Looking for a furnished apartment online, he attempted to verify individual's identities via conversation to ensure a safe move, but it wasn't well received.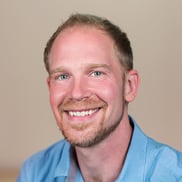 He and fellow co-founder and CRO Austin O'Brion realized that historically, a lot of the factors we build trust on as humans are biased, whether it be appearance, race, or economic status.
"We wanted a merit-based approach that is accurate and also preserves an individual's privacy so neither party is in a vulnerable place during the transaction," O'Brion said of the process that allows consumers to prove their identity online and businesses to pay for tools to make safer decisions about consumers.
In 2016, O'Brion and Edelman — who had both been previously involved in startups that successfully exited — came together to form an idea to present at Minnedemo. After going to an advisor and crafting the concept, the feedback was clear: "it's a good idea, but only if other people think so and want to pay for it."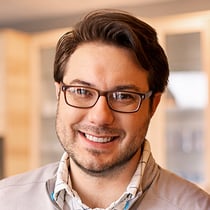 From there, to validate the idea, they participated in the BETA Cohort, MNCup (and placed third in the High Tech division), and got their first customers at an international trade show.
From BETA to 10x revenue
Participating in the Cohort and Showcase helped put Token of Trust on the radar.
"More than anything, it connected us with local advisors and investors," O'Brion said of the earlier Showcase event. "It was great for awareness."
As someone who went to a lot of pre-pandemic BETA events, he said that people in the Minnesota startup community are really accessible. "I've been to Denver and Austin, and that's something we have on other markets," he said. "[It's] easy to get into the ecosystem, everyone is so welcoming."
Fast forward three years of establishing the product, validating it with early beta customers, and going through the patent process just the two of them, O'Brion and Edelman made their first hires in 2019.
"[There was] lots of mutual respect for each other's perspectives," O'Brion said of the time when it was just him and Edelman.
After a "wide narrow wide" go-to-market strategy, finding that the product was a good fit for over 18 markets, it became clear that Token of Trust needed to focus on one to be successful.
"More startups die from indigestion than starvation," O'Brion said, quoting an advisor. High risk e-commerce is their current focus, as it's a high target for fraud and the product can give that "extra bit of safety on the transaction."
From Q4 of 2020 to Q4 of 2021, Token of Trust had 10x revenue growth and 3.7x customer lifetime value (LTV) increase, and was also named the No. 1 Highest Rated Identity Verification Software by G2.
"[We're] pretty proud to see that increase, because it's a good testament to our product market fit in our space," O'Brion said. "It means our customers like working with us."
Looking ahead
The team enjoyed working at Twin Ignition Startup Garage amongst mentors and other startups, but it's growing so fast that they needed to expand, O'Brion said.
"Token of Trust was the second company to join the Twin Ignition community. It was great to watch their team grow in size and see the company gain significant traction and expand their solutions," Seth Peter, founding partner of Twin Ignition, said.
"Twin Ignition Ventures invested in TOT's pre-seed round because of the progress we observed and the team's ability to identify and respond to market needs. It's exciting to be a part of their continued success," he added.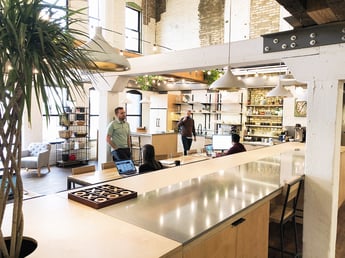 With help from ROKOS Advisors, they found a space in Northeast Minneapolis in the Miller Textile Building that's both more spacious and energizing to work within.
"We are gearing up for the next phase of our growth, in which we will grow faster and extend our market presence," he said.
This means the team is hiring for a number of positions. Learn more here!
About Token of Trust
Token of Trust is an identity management and verification platform that enables faster, safer interactions of trust online. Learn more about them here.
About BETA
BETA is a 501(c)(3) organization that develops Minnesota's next generation of business leaders by inspiring and educating first-time founders. The BETA Group nurtures startups and small businesses with great scalability potential, so that they can grow to become our next Fortune 100s. Learn more here.