In celebration of Black History Month, we're shining a light on Black excellence in our community by reintroducing you to amazing Black founders leading companies that are alumni of the BETA Cohort!
For the uninitiated, the BETA Cohort is a twice annual accelerator for early stage tech entrepreneurs that provides the training, resources and community required to grow and scale their businesses. Between 14 and 16 founders are selected from larger pools of applicants each session on the basis of startup stage, scalability and viability of concept.
The founders featured in this article have continued to flourish and build the entrepreneurial ecosystem in Minnesota and beyond.
At BETA, excellence means creating quality experiences and putting founders first. This requires us to take a hard look at our industry and recognize how injustice in our world translates to the Black founder experience.
According to Crunchbase, Black startup entrepreneurs received almost $1.8 billion in venture capital during the first half of 2021. That's up from $1 billion reported during the entirety of 2020.
It sounds good, but that $1.8 billion is still just a small slice of the entire VC pie. A record $147 billion in VC funds was doled out during the first half of 2021, with Black entrepreneurs only receiving 1.2 percent.
Of course, this financial lens only tells a part of the systemic challenges faced by Black entrepreneurs. At BETA, we lead with our mission to put Founders First. This means supporting and growing the Minnesota startup ecosystem with an emphasis on our commitment to do better.

To support the Black BETA alumni, we've created a list of founders and their companies. Of course, our cohort tech companies are a fraction of the Black-owned businesses in Minnesota. So, before you head out for your next errand run or shopping trip, download the Unbias app. With a quick address search, Unbias will plop down a bunch of pins on a map showing Black-owned businesses in your neck of the woods. It's a great way to diversify your small-business support.
Meet the BETA Cohort Black Founders
Spring 2014

Reemo Health (formally Playtabase)
Co-Founder and CSO:

Muhammad Abdurrahman (Now Co-founder & Agile Product Manager at Clutch Inc.)
Reemo Health is a remote mobile health platform that connects live personal health data with support networks to improve health and wellness outcomes.

RetraceHealth (No Longer Active)
A better way to get care. We're on a mission to make care personal again, and we bring that care right to your door.
Fall 2015

Upsie provides affordable, reliable warranties for all of the electronic devices in your life.
Spring 2016

Makes civic engagement fun, simple and social by enabling users to learn about candidates, engage in video debates and discuss the issues that matter most.

My BarJar (No Longer Active)
Crowdsources bar tabs for special events, so that patrons on premise or off can gift drinks to that special someone.

Makes youth sports safer by warehousing the largest database of sports injuries, and the cost associated with those injuries.
Fall 2016

A landscape mobile app for displaying personal and professional photos.
Fall 2018

A safety assurance software platform facilitating virtual witnesses, intervention and proof via audio recording, retention and curation.

The first platform that lets lawyers build, edit and share digital litigation binders.

A B2B marketplace for construction companies, where users post projects and receive bids from local subs to hire the best worker for their project.
Spring 2019

Parsimony is a data science service provider based in Minneapolis. We help educators accurately and quickly identify what is and isn't working so they can concentrate on giving all students the best opportunities possible.

Fundra helps nonprofit organizations increase contributions by offering its donors greater transparency into key financial reports, budgets, and performance metrics.
Fall 2019

Guided Pulse (formerly 26 Letters)
Guided Pulse Solutions focuses on organic personal and professional growth. We believe that change should happen naturally and with the least resistance.
Spring 2020

Join your friends at local restaurants & reserve and pay ahead for your meals!

IsoBlack (No Longer Active)
Co-Founder: Moses Jame (Now a Business Development Representative at Aurora Solar)
Co-Founder: Rod Mpagazihe (Now a

Manager at Group Life Underwriting)

Co-Founder: Addis Tesfaye

(Now a

Solution Expert at Ultimate Software)
IsoBlack is a mobile application designed to increase the visibility of events that celebrate Black culture and promote Black-Owned Businesses in the Twin Cities.



Co-Founder:

Shanti Rainey
We provide evidence-based mindfulness programs onsite at the workplace and corporate events. Our programs embody the practice of yoga, meditation, and mindfulness in order to balance well-being.

Co-Founder: LeRoy Gardner
Full-service, on-demand pick up or delivery from storage warehouses enrolled in our capacity management system. Snap a photo for pick up or tap a photo for delivery.
Fall 2020

Enlight helps teachers leverage students' interests, aspirations, and natural curiosity to create engaging learning experiences.

The JockLab team is a group of passionate entrepreneurs with a love for basketball. Our vision is to transform the game with our patented robot focused on creating a better training experience for kids, coaches, and athletes.

Culture Booster is an HRtech company on a mission to improve people's work lives. Our software-as-a-service (SAAS) platform is designed to be an easy system that does hard work, replacing or significantly augmenting other forms of "culture work" traditionally performed by consultants or done in an ad-hoc fashion by internal organizational champions.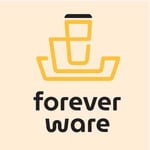 A reuse system for takeout containers that are durable, beautiful, and safe for our health and the planet.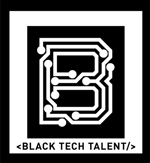 Black Tech Talent offers a way to completely optimize your entire recruiting process. Find better candidates, conduct more focused interviews, and make data-driven hiring decisions.

SoleSafe is a modern, digital platform delivering an automated underwriting solution specifically designed for sneakers. Our insurance solution provides real-time data to accurately and instantly quote, appraise, and authenticate every sneaker insured on the platform.

Proserva was created by and for a diverse team of educators who care about their students and about their craft. Our technology allows you to reimagine professional learning experiences through relevant, remote, personalized professional learning for educators, school leaders, and instructional coaches.
Fall 2021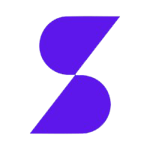 SIID™ Technologies applies big data and emerging technologies to evaluate, uncover, and correct the influence of human biases in decision-making and communication.

IntelligentRx is a healthcare savings innovation company. Our mission is to increase access to affordable healthcare to everyone. With our platform, we are inspiring a better healthcare system.

Minnesota-based TurnSignl is an on-demand, real-time service that provides 24/7 legal guidance from an attorney to drivers while their camera records the interaction. When drivers are stopped by law enforcement officers or involved in a car accident, they can access live video chat with an attorney at the press of a button or voice command.
Spring 2022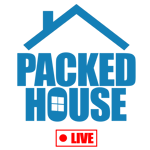 Packed House Live is a collaborative platform for content that curates creator monetization through streams & tips paying our creators the lion share of all revenue.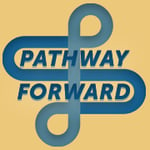 Pathway Forward is a bridge connecting youth in need of support, tools, resources, and opportunities that will guide them in attaining an education and career.


SAB Co. Software simplifies the complex world of employee benefits administration by using automation and advanced AI to bring confidence back to employee deductions.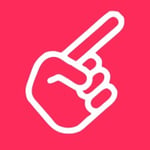 ShotCaller is a social gaming platform that lets fans make sports predictions without complex betting jargon, & users win rewards from local partners for playing (i.e. like free pizza, coffee or beer).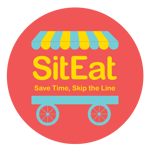 SitEat is a mobile ordering platform for in-venue concessions stands, food courts and food trucks, which is designed to enhance the experience of guests and vendors.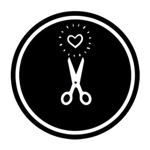 We create educational programming and initiatives that infuse and nourish the educational landscape with culturally centric interventions and products to support the educational outcomes of Black, African, and Afro-diasporic students and families.
---
While we're all for tech, we love supporting all Minnesota entrepreneurs! If you have a favorite Black-owned business, let us know by filling out the form below. And if you're an entrepreneur, be sure to explore the BETA Cohort to learn more about how we could help grow your business.