After two years of Zoom meetings, virtual events, and socially-distanced happy hours, we were finally able to bring the community together at the Fall 2021 BETA Showcase, powered by JPMorgan Chase.
Hundreds in the community joined at Huntington Bank Stadium for the "science fair for startups" — including those from the past three virtual BETA cohorts.
Startup Experience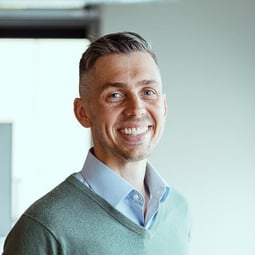 Having presented virtually in the Spring 2021 BETA Showcase, Kris Eul of Kinetic said this Showcase was "warm, inviting, and welcoming."
"I think I smiled for three hours straight," he said, adding that it was fun to see familiar faces mixed with n
ew people and have that in-person element again after so long.
The founder of an online, curated networking platform, Eul has a unique perspective in that for the last year, he's been championing online networking. "It was the first time a lot of us got to see one another in person," he said.
Eul also mentioned getting to connect people he had met throughout the week with investors that he had previously connected with — bringing people together and "playing Kinetic in real life," he said.
Another Spring 2021 BETA Cohort member, Phil Terrill, of SoleSafe expressed similar sentiments.
"As a Spring 2021 cohort company, our experience was virtual and did not have the added electricity or dope backdrop of Huntington Bank Stadium," he said. "As a founder with a more complex or even culturally different business model, it was helpful to provide visuals that further illustrated the disruption we are working to bring to insurance."
Mark Osuna Senn of Scopa Analytics felt similarly about the experience. "We got to meet some really interesting people," he said, mentioning specifically investors and those in the digital marketing space.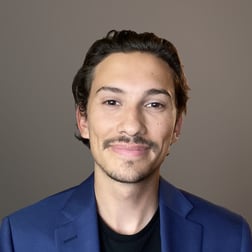 Scopa Analytics, a company in the Fall 2021 BETA Cohort, provides a plug in for product tagging on websites — essentially, you can put tags on an image and each one leads to the specific product, similar to the feature on Instagram.
Senn's product is primarily valuable to brands, especially clothing and furniture, so it was helpful to meet people from Slumberland and other local brands, he said.
"It was super beneficial just making those connections and practicing my pitch," he added. Scopa Analytics just finished developing their product at the end of August, with their first two clients on board, so the initial pitching and exposure was important for the company, Senn said.
"Overall it was our first taste of what a trade show or conference would be like," he said, mentioning that the free exposure is crucial for early-stage companies who can't afford spending thousands on conferences.
Corporate Support
A long-time supporter of the BETA Showcase, JPMorgan Chase had a presence at the Fall 2021 BETA Showcase and were able to connect with Minnesota startups.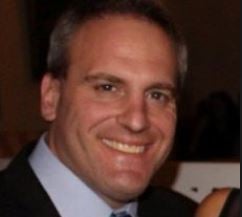 "The businesses showcasing were very compelling, engaging… the people were incredibly accessible and open to networking," Brady Stein, Midwest Expansion Lead - Business Banking at JPMorgan Chase, said.
Stein was in attendance for the past few BETA Showcases — including virtual ones on Hopin — and said this year was "probably the most successful Showcase so far."
"This year was much more permitting for conversation," said Stein, mentioning that the outdoor venue at Huntington Bank Stadium helped with space and flow of conversations between groups.
Stein, who works to lead the business banking buildout in the midwest and have an accessible team in market to accommodate the community, said that the event aligns with JPMorgan Chase's commitment to startups and entrepreneurs. "It aligns with our initiatives," he said.
No one could have predicted COVID-19, but Stein mentioned being thankful that Showcase occurred in person this year rather than over video on Hopin. And Eul of Kinetic agreed.
"You'll never be able to replace in-person experiences," he said, mentioning that it was refreshing to share human elements in conversation this year.
"The overall energy and excitement from the event was shared by everyone," Eul said.
Learn More
About BETA Showcase:
BETA Showcase is a science fair for startups, where tech enthusiasts, reporters, investors, and the general public meet with founders from a dozen of the top emerging companies. Learn more and see past winners here.
About JPMorgan Chase:
JPMorgan Chase has been advising entrepreneurs and their families across the globe for over 200 years and now, with Chase branches opening across the Twin Cities, bankers are bringing their industry-leading advice to a neighborhood near you. Whether you are just getting started or you have already had great success, there is a partner at JPMorgan Chase that would love to play a small part in your journey towards accomplishing your financial goals.