Spring 2022 BETA Showcase is here! Whether you're being wowed by the startups right this very second (hope you're enjoying the event!) or you've come here afterward, we've assembled a ton of helpful things you can do to propel the Showcase startups forward.
And if you're interested in becoming part of the BETA community, learn more about BETA Showcase and participating in a future BETA Cohort.
How to Help Spring 2022 BETA Showcase Startups

Dress Up to Calm Down provides kids with Sensory Processing difficulties, poor self regulation, heightened anxiety and poor attention, with a fun unique tool to help them calm and improve their engagement and performance in daily activities.
How to Help:
Provide us with product feedback and concept feedback
Provide us with tips on how to improve scalability

FerskTech provides business travel procurement professionals the tools to analyze, build and optimize corporate travel programs.
How to Help: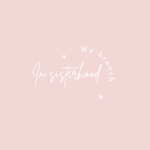 In Sisterhood, We Brunch (ISWB) is a BIPOC women-led community initiative and brunch series, with a network of 400+ BIPOC womxn, whose goal is to create an intentional space for BIPOC womxn to build sisterhood and connections that lead to increased social and political capital while healing and uplifting BIPOC owned businesses, womxn entrepreneurs, and professionals.
How to Help:
Talk to us about sponsorship and ways to support one of the three brunches we have coming up in 2022! Scan the ISWB Barcode & take a photo with us on our virtual photo booth to experience ISWB in real time!

Jiu Jitsu Five-O provide Jiu Jitsu training and branded training gear for police officers.
How to Help:

Organic, lab certified, woman owned CBD products locally grown and produced in Minnesota.
How to Help:
Follow us on Instagram

Subscribe to our email newsletter and get 50% off your first order

Provide feedback on our products at our website

Lagoon matches consumers with their perfect pillow and lets them try it in the comfort of their own home before purchasing.
How to Help: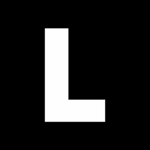 Lumberjack is marketplace that facilitates transactions between homeowners, landlords, and property managers and companies that provide lawn, yard, and snow removal services.
How to Help:
Download "Lumberjack Homeowner" on the App Store or Google Play and submit a request for lawn and yard services for this spring and summer

Like our Nextdoor page
We're hiring! Let us know if you or someone in your network wants to join a MN-based startup.

To make it easy as possible for companies to hire underrepresented talent to increase representation in the workforce of the future.
How to Help:
Make a free account for on either employers or talent side.

If they are any nonprofits or networking group directors, we want to chat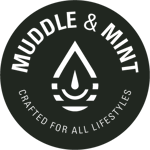 Muddle and Mint offers alcohol free drinks for adventurous cocktail lovers.
How to Help: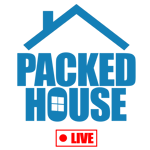 Packed House Live is an Exclusive Video/Audio streaming platform helping creators produce, market, and sell their video/audio streaming projects direct to consumer.
How to Help:
We have a very unique story because our CEO ran production for 5 years under Floyd Mayweather before creating Packed House Live. We need help getting connected to media to get our story to the masses

We're looking for creators (Music artists, Filmmakers, gamers, influencers, athletes etc) who want to learn more about the power of exclusive streaming and produce their own streaming projects

We are looking for a Seed Round investment to help us expand our team to keep up with increased interest in our solution.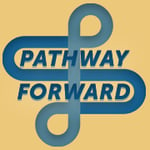 Pathway Forward, where different pathways connect leading into the future.
How to Help:

Planting People Growing Justice (PPGJ) publishes, promotes, and distributes books that encourage and empower Black children to find joy in reading.
How to Help:
Follow us on Facebook
Join our mailing list

SAB Co. Software is an early stage B2B SASS startup focused on simplifying the complex administration burdens of employee benefits.
How to Help:

ShotCaller is a social gaming platform where fans make sports picks & win rewards from local partners for playing along.
How to Help:
Follow us on Instagram
Download our app in the Apple or Google Play store
Give us feedback about our demo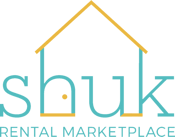 Shuk is a rental property marketplace that helps great tenants find great landlords.
How to Help:
Tell us one good story about a landlord you had?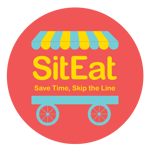 SitEat is a mobile ordering platform for in-venue Food, Beverage & Merchandize stand at public events/venues that allows guest skip long line and save time.
How to Help:
Download our first version of SitEat app in the Google and Play store
Be our beta tester and go through the full flow of the app to get a special SitEat Swag, snack and beverage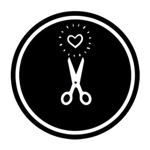 Sown Emancipation is an educational service provider company that seeks to close disparity gaps and nurture the MN educational ecosystem by increasing access to engaging programming and products that promote cultural relevance and inclusion in MN educational school & community settings.
How to Help:
We are pre-revenue and need fund to develop. Make donations as you engage, get swag, or use our free services

We have a store. Buy our products, classes, or curriculum

Help us spread awareness and follow Sown Emancipation on social media

Like and share our posts to your following or connect on LinkedIn

Visit our website to learn how to join our team or get involved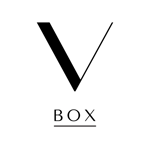 A Sexual Wellness subscription box curated for women.
Feedback on marketing position

Feedback on product innovation

Industry contacts

Trunkdrop provides a free market on-demand delivery platform giving drivers control over their own hourly rate and dispatch while allowing users to prioritize their needs and get whatever they need, wherever they need it.
How to Help:
Experience our large-scale live interactive display

Download the Trunkdrop apps in the Apple or Google Play stores

Give us feedback

Vizworld Inc is powering change and fueling business growth with AI.
How to Help:
Give us feedback about our demo

Subscribe