Spring hasn't exactly sprung yet, but that's not stopping us from welcoming the newest group of founders to the BETA Cohort! From live streaming to catching Zs and everything in-between, the Spring 2022 BETA Cohort truly represents the flexibility and ingenuity of entrepreneurship.
Over the next five months, the founders will sharpen their entrepreneurial skills through programming featuring industry experts, mentorship from fellow founders and thought leaders, and guidance from our very own Entrepreneur in Residence, Cihan Behlivan.
We're extremely excited to work with the founders of the Spring 2022 BETA Cohort, and can't wait to see them grow throughout the program. Learn more about the companies below.
Welcome to BETA!
The Spring 2022 BETA Cohort

We are developing enhanced software to manage and optimize negotiated corporate travel programs. We are focused on enhancing the analytics used in supplier selection, creating a single platform to negotiate contracts for all travel segments, and developing easy to use tools for contract auditing/validation.

Jiu Jitsu Five-O provides safe, effective control and defense training to police officers and first responders through in-person and digital platforms. We utilize virtual training tools like our iOS and Android app, video on demand, social media and online learning tools like Thinkific. We also design and sell branded Jiu Jitsu gear.

Lagoon is dedicated to making the topic of sleep fun and enjoyable, and recreated the shopping experience to reflect that same sentiment, so that individuals prioritize getting their best sleep. We do this by creating great bed pillows and making sure to pair people with the right one - including our intuitive online sleep quiz, and the opportunity for consumers to try up to three different pillow in the comfort of their own bed risk-free for 30 days.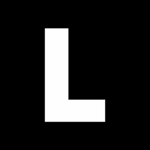 Lumberjack facilitates transactions between homeowners seeking lawn, yard, and snow services, and service providers who offer these services. We process payments for services provided through our platform and retain a percentage of each transaction. Our network of service providers consists of credentialed and insured companies with whom we have signed agreements, and our goal is to augment their route density and automate administrative tasks.

We make it simple to hire talent from underrepresented communities by connecting employers to members of membership organizations.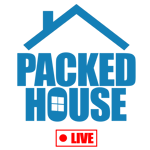 Packed House Live is a collaborative platform for content that curates creator monetization through streams & tips paying our creators the lion share of all revenue.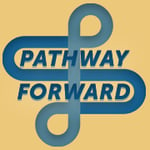 Pathway Forward is a bridge connecting youth in need of support, tools, resources, and opportunities that will guide them in attaining an education and career. Our mission is to prepare youth for the future workforce by helping them graduate high school, college, and/or trade school, so that they can enter a successful career that will provide them with financial stability to live a life of prosperity and opportunity.

SAB Co. Software simplifies the complex world of employee benefits administration by using automation and advanced AI to bring confidence back to employee deductions. Our platform connects unique employers' systems to create actionable benefits data and analytics in a world where systems do not connect easily. Unlike the time-consuming process of manipulating data each payroll period to match the complex and complicated rules of insurance providers, we provide ongoing confidence through comprehensive reporting on our hands off platform.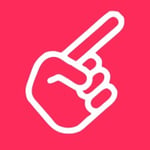 ShotCaller is a social gaming platform that lets fans make sports predictions without complex betting jargon, & users win rewards from local partners for playing (i.e. like free pizza, coffee or beer). Games are Free-2-Play, no money is exchanged. We are focused on creating fun gameplay for the 64 million US Sports Fans who are interested in predictive gameplay yet are alienated by incumbent products.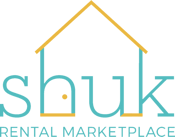 Shuk is a web application that provides transparency to the single-family home rental marketplace. Shuk provides a platform for landlords to market themselves as not only a product, (house/apartment) but as a service. Shuk allows landlords to market their properties year-round and enables tenants the ability to rate the quality of service provided. These planning and rating features differentiate Shuk from competitors and is ground-breaking in the U.S. single-family home rental market - a $3 trillion industry.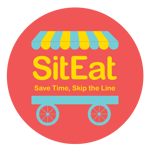 SitEat is a mobile ordering platform for in-venue concessions stands, food courts and food trucks, which is designed to enhance the experience of guests and vendors. SitEat helps guests to skip long food concession lines by allowing guests to place their food orders through their phones in real time as well as in advance and notify guests through text messages when order is ready for pick up. For the food vendors SitEat helps increase revenue and reduce overhead expenses, while optimizing the ordering experience for their customers.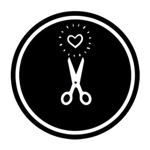 We believe MN educational ecosystems should emancipate African American students by nuturing increased access and outcome accountability in school and community settings. We create educational programming and initiatives that infuse and nourish the educational landscape with culturally centric interventions and products to support the educational outcomes of Black, African, and Afro-diasporic students and families. Our business model of "seed-planting ' and cultivation illustrates the formula for educational and career emancipation throughout the MN landscape.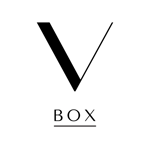 A quarterly subscription box containing curated consumer products to promote women's sexual wellness.

Trunkdrop is an on-demand contactless delivery app. We broker the transaction between Independent contractors and people that need things delivered.

Vizworld is an Artificial Intelligence powered platform that provides smarter solutions which captures scalable data and then formulates them into workable algorithms to make it operate on real-time data. Vizworld intends to utilize machine learning algorithms, encapsulating natural language processing, deep-learning and computer vision to carry out the operations.
---
Stay up to date with the latest Cohort news by following us on social media:
let us know!