Since participating in the BETA Spring 2016 Cohort, software company Civic Eagle has been able to pivot their company, gain investment from all over the country, and nearly triple their revenue.
Early Stages
Self-described as a legislative intelligence and collaboration platform for policy professionals, Civic Eagle's software essentially helps nonprofits and corporations manage public policy. End users working in public policy can use the software to understand legislation that's moving, organize and monitor it, and collaborate with stakeholders, all within the platform.
"We started running full speed in 2018," said Damola Ogundipe, co-founder and CEO of Civic Eagle. Though the idea formed in 2015, he and his co-founders took time to figure things out and participate in programs like the BETA Cohort before making a big pivot in 2018 to a B2B platform.
"That's an important part of our narrative," Ogundipe said of the pivot, which was just the beginning in a stage of immense growth. "It was really about understanding the opportunity to accomplish our mission in a different way."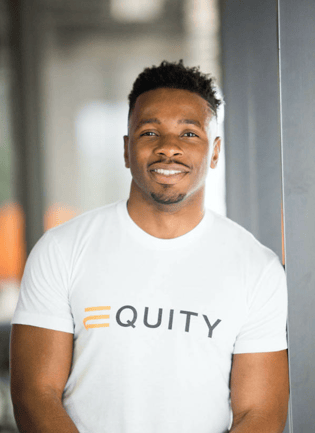 Pivoting Forward
It was in March of 2018 that Civic Eagle received their first investment check from Backstage Capital. "It gave us confidence and validation that the pivot made sense, that it resonated with potential customers and also the community," he said.
After securing their first pilot customers in the end of 2018, they sold their first commercial license for the software in 2019. "Since then, we've been going pretty fast," Ogundipe said.
Between 2019 and 2020, Civic Eagle went from $0-150,000 in annual recurring revenue (ARR), and in 2020 alone they almost tripled this. They also raised $2.7 million, from a lineup of amazing investors including Bread & Butter Ventures in Minnesota; M25 in Chicago; ff Venture Capital in New York; Techstars; and Incite Ventures in Silicon Valley.
But they're not stopping there. Civic Eagle has three main goals for 2021: break a million dollars in ARR, double their team of 14 employees, and a qualitative goal: be able to look back at the end of the year and feel like they made a difference.
"We want to be able to go back and answer the question, 'Were organizations more successful using our software than they would have been otherwise?'" Ogundipe said. "We have so many nonprofit customers that are doing really incredible work for society; our goal is to build purposeful software that actually has a positive impact on society."
Looking Back
The reason the Civic Eagle team was able to figure out this pivot that changed the trajectory of their company was because they went through programs like BETA, he said.
"We didn't just wake up and have it figured out, it was an aggregation of knowledge and going through programs — networking, getting a better understanding of who we were and what our mission was," Ogundipe said.
One of the great things about BETA is that it brings a collection of passionate entrepreneurs and operators together, he added. "Having that shared space of support, in a very intentional way, increased our ability to learn."
Ogundipe also mentioned that his company gives BETA a lot of credit for motivating them to keep going.
"What BETA gave us was a reason not to quit," he said.
"We were seeing constant improvement, constantly learning and meeting new people, gaining insight and getting feedback," he added.
"We always felt like there was momentum and progress, until we had a breakthrough."
Learn More
Damola Ogundipe from Civic Eagle will be speaking at the next BETA Explore event on February 18! At this session, we'll discuss how startups can take advantage of the Minnesota Angel Tax Credit. Learn more and register for the educational panel here.
Applications for the Spring 2021 BETA Cohort are open until February 14 — apply today!
Learn more about BETA here.