One of the most important, yet overlooked, pieces of running a business is your sales and marketing.
Oftentimes, founders are so focused on perfecting the technology or raising funds, that they forget to learn how to market their product or service. Even further overlooked is how to make sure they're being inclusive and reaching diverse audiences.
Why it's important
In order for your marketing to be efficient and effective in the first few years of your business, you need to make sure whoever you're working with and whatever you're planning to do is informed by what your customers want.
"This comes from whoever is on the front line doing sales," said Garrio Harrison, COO of Closers Media, a community of sales experts teaching founders and those new to sales how to close more deals. "You need both marketing and sales in order for your company to grow."
Another thing that's essential to growing your company? Revenue. How do you make revenue? Sales. If you don't have revenue, you can't invest in office space, grow your team, or even have company T-shirts made.
"Nothing else matters besides revenue," said Mickeli Bedore, co-founder and CRO at Closers. "It should be the first thing you focus on."
As we enter into an environment where understanding the lived experience of every potential customer is becoming more and more important, personal aspects of sales processes become really important, explained Harrison — which is exactly what they teach.
How to execute
This Closers process is centered around really understanding who your ideal buyer is, as a human being. Called "personalized preparation," Harrison and Bedore both emphasized the importance of becoming an expert of your prospective customer.
"We don't coach LinkedIn automated messaging garbage, true connection needs to be real and authentic," said Bedore of their personalized preparation process. "People overlap on key interests and connections, regardless of gender, race, etc. — as humans we find bond in familiarity, whatever that may be."
People don't often do this because it takes time, he added, but it's important to prioritize customers over the product or technology.
"Put them first, put the product second," Bedore added. "People focus too much on being an expert of their product, but it's the opposite of what they should be doing." Instead, the Closers team suggests being an expert in your prospect first, and building a product that best fits their needs.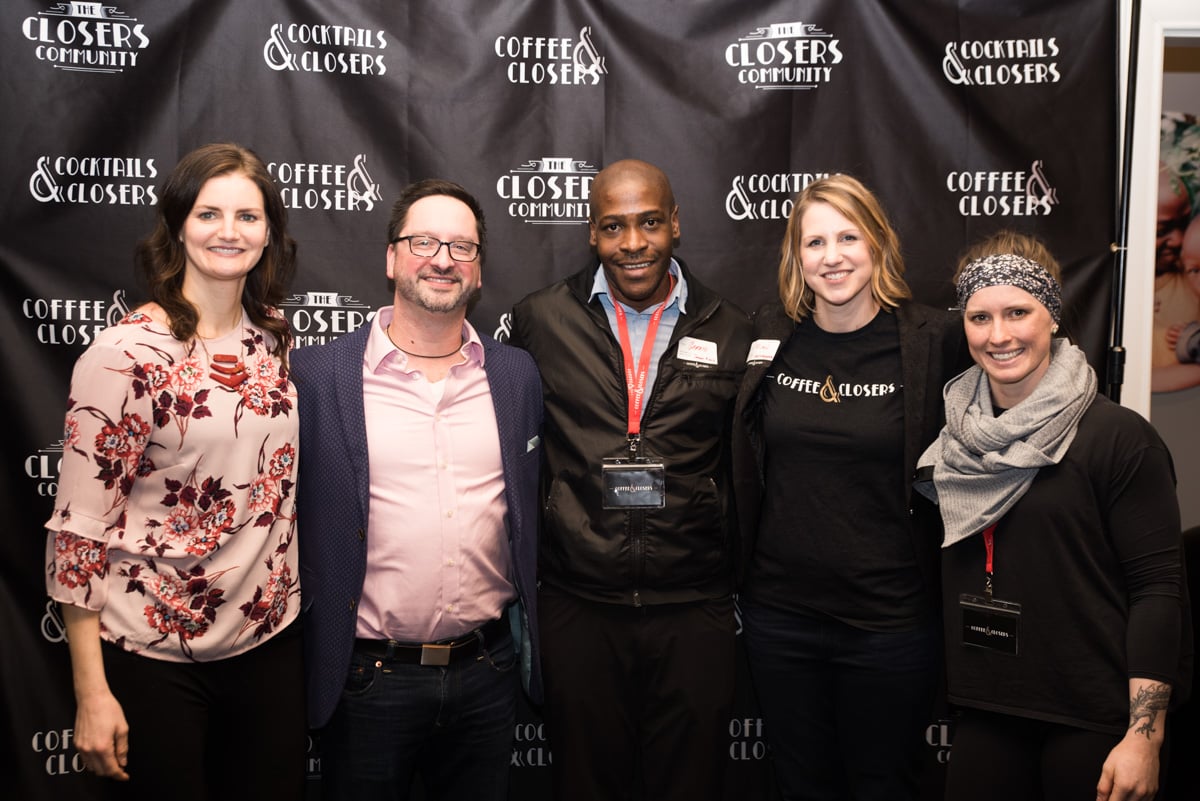 "The most important thing is knowing your product and product market fit" - Garrio Harrison, Closer Media, COO
A diverse audience
It's important to be grounded in inclusivity as you build your sales teams, and hire people who represent your target audience, according to Cihan Behlivan, Entrepreneur in Residence at BETA.
"Authenticity and sincere desire to understand different cultures and experiences will make sales teams more impactful," he added. "We will be caring and celebrating others' differences."
The foundation of the company cultures must be inclusive as well — otherwise, real connections with customers cannot be effectively built.
From the Closers perspective, Harrison mentioned that the most important thing is knowing your product and product market fit. "Do not go out and look for diversity for diversity's sake," he added, emphasizing the importance of marketing to the largest group that the problem you are solving best serves.
"Focus on expanding your total addressable market by being prepared to have a meaningful conversation with anyone, regardless of religion, race, or gender, about the value you can bring to them and their organization," he said. "Being able to do that in an authentic and human way is where personalized preparation comes in."
Learn more
The Closers Media team is partnering with the BETA Cohort to provide founders in the Spring 2021 Cohort (and alumni!) with sales expertise. You can learn more about them here.
Curious about more aspects of sales and marketing? Check out our Twin Cities Startup Week Resource Library, full of informative video sessions on everything from growing a social enterprise to building a successful brand.
About BETA
BETA is a 501(c)(3) organization that develops Minnesota's next generation of business leaders by inspiring and educating first-time founders. The BETA Group nurtures startups and small businesses with great scalability potential, so that they can grow to become our next Fortune 100s. Learn more.