In celebration of Women's History Month, we've gathered the woman-founded companies of the BETA Cohort in one convenient location!
In our Black Founders of BETA post, we examined data showing the vast inequity Black founders encounter in venture capital. Unfortunately, women-led companies face similar problems. According to Pitchbook, female founders saw just 2 percent (around $6.3 billion) of the $330 billion in investments doled out in 2021 in the United States. This is the lowest percentage since 2016.
Clearly, there's progress to be made. At BETA, we're committed to our Founders First mission and are always striving to do better. While we're all doing our part, check out the incredible women of the BETA Cohort!
Meet the Female Founders of BETA

Cohort: Spring 2016
Combines yoga, strength, and conditioning into one class to change the body and renew the mind. A variety of fun and challenging classes can be mixed and matched to meet any fitness goal.

Cohort: Fall 2017
Alska is a web-based platform for care teams to securely share and store a patient's medical information, including care coordination details (legal docs, calendars, etc.) and vitals such as blood pressure, weight and oxygen saturation, for improved management of chronic diseases.

Akinda (No Longer Active)
Cohort: Fall 2019
At Akinda, we are creating versatile clothing that enables sustainable living. We have started with the bodysuit because it is the core of the wardrobe.

BoxHawk (No Longer Active)
Cohort: Spring 2016
Store-to-door delivery, made easy, by partnering with retailers to make same-day delivery a reality for all of your favorite companies and brands.

Cohort: Fall 2019
Bus Stop Mamas introduces super businesses to super mama talent, super fast.

Cohort: Spring 2016
Makes civic engagement fun, simple and social by enabling users to learn about candidates, engage in video debates and discuss the issues that matter most.

Cohort: Spring 2017
Solution that helps clinics, hospitals, and schools manage advanced practice clinical rotations.

Corology (No Longer Active)
Cohort: Spring 2017
Co-founder:

Melissa Albers
Delivering affordable, professional and personalized coaching for everyone in your company.

Cohort: Fall 2017
Curate provides personalized, web-enabled advice from fashion experts catered to the preferences and body type of each customer.

Cohort: Spring 2018
(Georgia-HQ) Builds "smart campuses" using internet of things and machine learning technologies to transform the way students live, learn and thrive everyday.

Cohort: Spring 2018
A platform that facilitates pre-interview candidate work style assessments for more successful hiring.

Cohort: Fall 2021
DXD Ag Insights provides data products and services to help agronomists process and analyze their field observations and other agricultural data into the useful information and insights that their customers value.

Ellie + Ott
Cohort: Spring 2019
Ellie + Ott gives parents a month-by-month game plan to enhance playtime and hone their parenting chops.

Cohort: Fall 2018
Offers medical adhesives with greater longevity, comfort and design for wearable medical devices.

Cohort: Spring 2022
We are developing enhanced software to manage and optimize negotiated corporate travel programs. We are focused on enhancing the analytics used in supplier selection, creating a single platform to negotiate contracts for all travel segments, and developing easy to use tools for contract auditing/validation.

Cohort: Fall 2020
A reuse system for takeout containers that are durable, beautiful, and safe for our health and the planet.

Fruitful Fertility (No Longer Active)
Cohort: Fall 2019
Fruitful is a mentorship matching service that emotionally supports the 1 in 8 couples who experience infertility and child loss.

Cohort: Fall 2021
We provide mobile, onsite, and drive-thru Lab and Healthcare Services. Our model of care is determined to bring increased value and convenience to individuals. We are embracing and respecting patient engagement and transparency to disrupt the status quo of health insurance and convenient care options.

Giftbomb (no longer active)
Cohort: Spring 2019
Giftbomb is all about making someone's day! We are a gift card app that enables you to instantly send & receive gift cards to local businesses.

GOMO Music (formerly Musical Medication)
Cohort: Fall 2019
We believe in the power of sound, to not only entertain and unite people, but to heal them. We're dedicated to researching therapeutic audio and creating the most rich and effective music we possibly can, to deliver positive outcomes.

Guided Pulse (formerly 26 Letters)
Cohort: Fall 2019
Guided Pulse Solutions focuses on organic personal and professional growth. We believe that change should happen naturally and with the least resistance.

Cohort: Fall 2016
A smart bracelet that allows people to better control subconscious behaviors – hair pulling, skin picking, nail biting, etc. – via a gentle reminder.

Hear it Up (No Longer Active)
Cohort: Fall 2020
Hear it Up provides more convenient and affordable hearing care by offering custom-fit hearing aids programmed by an audiologist through a process that is completed online or at a kiosk at a local healthcare clinic or pharmacy.

Cohort: Spring 2021
We disrupt the current staffing model with the only affordable and transparent platform that unlocks new potential between employers and temporary professionals.

Cohort: Fall 2015
We built HidrateSpark to keep you healthy. Every sip counts, so how much water you need is determined by science, based on your profile, where you live and the amount of water you need to stay healthy.

Cohort: Fall 2021
IntelliU combines MedTech design expertise and AI capabilities to help MedTech companies reduce product risks and expedite commercialization in a cost effective way.

IsoBlack (no Longer Active)
Cohort: Spring 2020
IsoBlack is a mobile application designed to increase the visibility of events that celebrate Black culture and promote Black-Owned Businesses in the Twin Cities.

Cohort: Fall 2019
Joshin provides care to disabled and neurodivergent people across the country.

Kid Around Town (No Longer Active)
Cohort: Fall 2015
Turn Screen Time Into "Explore the World" time.

Cohort: Spring 2014
Let those oh-so-loved items make someone else happy. Keep track of your transactions from your own shop. Shop the brands you know and love and the coolest up-and-comers all at amazing deals.

Cohort: Spring 2021
Co-Founder and COO: Wagma Gharwal (Now Attorney, Senior Contract Strategist at Deluxe Corporation)
LegalQ removes the pain of connecting with attorneys through on-demand voice, video, or chat free consultations, while also giving attorneys access to potential clients with a face to face lead and enables them to get back to being an advocate.

Cohort: Spring 2021
MindVue helps optimize performance and build mental wellness through our learning experience platform (LXP).

Cohort: Spring 2019
The Mother Love provides moms with information to better understand what is happening with their bodies and health early in the baby making life cycle through postpartum.

My BarJar (No Longer Active)
Cohort: Spring 2016
Crowdsources bar tabs for special events, so that patrons on premise or off can gift drinks to that special someone.

Nesel Packs (No Longer Active)
Cohort: Spring 2016
We are Nesel Packs - a company that creates backpacks for students with autism to help them thrive at school and in life.

The Patchery (No Longer Active)
Cohort: Spring 2015
At The Patchery, parents and kids design their own clothes. Then our makers handcraft the products, one at a time, with a specific child in mind. We aren't turning back the clock, but we are recovering something essential from a time long past.

Cohort: Spring 2022
Pathway Forward is a bridge connecting youth in need of support, tools, resources, and opportunities that will guide them in attaining an education and career.

Cohort: Fall 2021
Peach Mindfulness' purpose is to make mindfulness simple and easily accessible to everyone. Peach Mindfulness uses an artificial intelligence-powered, conversational technology platform that brings meditation and mindfulness practices to consumers and businesses.

Cohort: Spring 2021
Quill & Cue is a subscription card service that inspires you to do something simple but impactful – send one handwritten card per month.

Cohort: Fall 2018
Reinventing the patient experience for cancer patients, and their caregivers, by providing a curated shopping and gift registry.

Cohort: Fall 2016
A suite of technology services, built for photographers, to vastly improve how we discover, experience and purchase real estate.

Cohort: Fall 2018
Makes powerful whiteboard, permanent marker, ink, adhesive and paint removers that are green, renewable and safe.

RetraceHealth (No Longer Active)
Cohort: Spring 2014
A better way to get care. We're on a mission to make care personal again, and we bring that care right to your door.

Cohort: Fall 2020
See A Star App Is a next generation sports marketing platform. Live Video Chat 1 to 1 or 1 to many.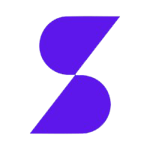 Cohort: Fall 2021
SIID™ Technologies applies big data and emerging technologies to evaluate, uncover, and correct the influence of human biases in decision-making and communication.

Sittereco (No Longer Active)
Cohort: Spring 2017
A word-of-mouth mobile app network connecting RECOmmended parents and sitters.

Cohort: Spring 2022
We believe MN educational ecosystems should emancipate African American students by nurturing increased access and outcome accountability in school and community settings.

Cohort: Fall 2017
Starting 11 is a live scoring app for soccer fans that allows users to modify their teams during real world matches to best their virtual opponents.
Take12 (No Longer Active)
Cohort: Fall 2017
Take 12 is a digital registry for expecting mothers, where friends, family members and co-workers give financial gifts to allow new moms to spend the first three months with their newborn child(ren).

Cohort: Spring 2018
(Former) Founder and CEO:

Cathy Skinner

(Now Co-Founder at NXgenPort)
A customized mobile platform that addresses survivors and family's needs in real-time with research-based tools.

Cohort: Spring 2017
Suite of services built to help you easily book your medical tourism trips so you can get the affordable care that you need.

UpCraft Club (No Longer Active)
Cohort: Fall 2018
The leading global source of digital sewing patterns, and the inventor of the first paperless sewing pattern system.

Cohort: Spring 2018
The Google Maps for education planning. UR TURN helps keep students on track for high school graduation and beyond.

Cohort: Spring 2021
Useabot is a global robot retailer for state-of-the-art technology. Through B2B and B2C channels, we offer a variety of solutions, some of which greatly improve lives day-to-day, and others that considerably expand business capabilities.

Cohort: Spring 2022
A quarterly subscription box containing curated consumer products to promote women's sexual wellness.

Cohort: Fall 2020
WellRoo offers online self-guided parenting strategies for common behavior concerns in minutes a day. 100% of our program content is written by child psychologists who have trained and worked at leading health systems.

Cohort: Fall 2019
We Sparkle is a B2B SaaS social enterprise building a stronger + more inclusive economy by equipping underestimated entrepreneurs with the AI-powered tools they need to succeed.

Cohort: Fall 2016
An app designed to streamline carpool communications, with a few simple clicks.

Cohort: Spring 2020
Wild Bum is an online global marketplace that offers comprehensive, travel guides curated by real travelers who are passionate about sharing their insider travel knowledge.
Spring 2015

Yoyo CRM (No Longer Active)
Cohort: Spring 2015
A mobile app designed for independent hair stylists, colorists or barbers who want a more efficient, cost-effective, digital system to manage their client information. Yoyo is intuitive and creative – seamlessly capturing the details so that business owners can focus on client relationships.

Cohort: Spring 2020
We provide evidence-based mindfulness programs onsite at the workplace and corporate events. Our programs embody the practice of yoga, meditation, and mindfulness in order to balance well-being.

Cohort: Fall 2015
Zivix builds innovative electronic instruments and connected software to inspire, educate, and empower musicians and creative professionals.
---
We love supporting all Minnesota entrepreneurs! If you have a favorite woman-led business, let us know on Twitter. And if you're an entrepreneur, be sure to explore the BETA Cohort to learn more about how we could help grow your business.