Startup scenes from coast to coast have been historically dominated by the white male demographic. But organizations across Minnesota, BETA included, are aiming to change that.
"At BETA, we are here to help female entrepreneurs to find their voice as founders and disruptors in this wildly masculine world," said BETA Entrepreneur in Residence
Cihan Behlivan
.
For Women's History Month, we talked to Lunar Startups and The Coven, both organizations aiming to make the Minnesota startup scene more diverse, welcoming, and inclusive, about what resources the Twin Cities holds for female-identifying founders, and what work remains to be done.
Supporting the Community
When asked why it's important to support female-identifying founders, Danielle Steer, managing director of Lunar Startups, said "Why not?"
"Given what our community has experienced over the last year, there is a lot more attention on BIPOC and women entrepreneurs," she said. "I think we all are excited to welcome more people to help level the playing field."
Started in 2018 in partnership with the Knight Foundation and MPR, Lunar was founded to address the inequalities in the Minnesotan startup ecosystem. "Women in the space were not participating in the same rates as men; people of color were not participating in the same way," Steer said.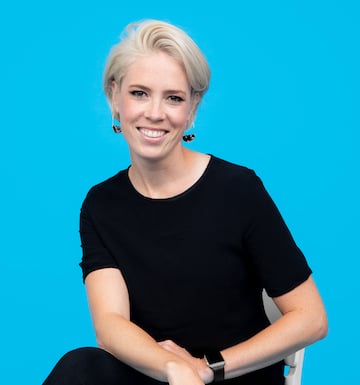 Through a three-prong approach — a 6-month accelerator program, a digital platform, and a venture fund that they're in the process of building — Lunar Startups is dedicated to pioneering inclusive entrepreneurial experiences in the Minnesota ecosystem and beyond.
One of the specific inequalities Lunar aims to address is a critical gap in capital that women and founders of color face. "We see that in data, traditional accelerators are attributed with continuing to widen the gender finance gap," Steer said.
This problem can't be solved by just a few venture funds that invest specifically in women, she added. "What we need is for more companies, more portfolios, boards, and teams that are inviting more women to pitch," she said. "Every single part of our community needs to contribute to changing this narrative."
It's in investors' best interest to do so, too. Statistically, companies with women and BIPOC founders in leadership out-perform the national industry average, Steer mentioned.
"If you're not investing in women, you're not working in your own best interest."
Creating a space
Another organization aiming to advance the careers of women, non-binary, and trans founders is The Coven, a community of co-working spaces centered on the experience of women, non-binary, and trans folks.
Women are starting 1,800 businesses a day on a national scale, said Alex Steinman, co-founder of The Coven. "Women of color are accelerating even more quickly, but come up against so many barriers," she added.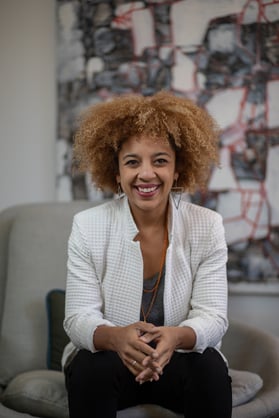 It's past time for women and people of color to get access to resources, Steinman said of an ecosystem that has historically supported white men. "We don't all have a safety net," she said.
This is part of the reason why she and her three co-founders created The Coven in 2017, with the first physical location opening in 2018. They now have two physical locations across the Twin Cities, plus a digital platform that hosts daily events centered on personal and professional development.
Since their inception, The Coven has hosted over 300 events per year, and is currently co-hosting FeMNist Days with MNCup, Power of 100, Nora McInerny, and Still Kickin.
A month of programming, FeMNist Days this year consists of 9 workshops, two days of mentorship, two nights of a virtual night market, and one showcase event — coming up on March 25!
Resources:
Through small business ownership, Women Ventures aims to provide tools and resources to achieve economic success to women of all ages, cultures, races, and income levels.
The Activate Network cultivates a psychologically safe community for Black Women and Women of Color to grow, create, and maintain successful businesses and careers.
Fearless Commerce elevates Black women business owners through the production of books and live events.
Hack the Gap aims to highlight diverse voices in technology by hosting hackathons, programming, and investing in technology built by and for women, non-binary, and BiPOC peoples.
Owned by BIPOC, women, and queer peoples, Social Impact Strategies Group provides organizational audits, DEI implementation, sustainability analysis and more.
A cross-sector organization, the Center for Economic Inclusion is committed to strengthening the Twin Cities regions' civic infrastructure and capacity to disrupt systems and advance an inclusive economy.
Hello Alice is the first machine learning technology that helps business owners find their path by matching them to personalized opportunities and resources.