You've probably heard the term "serial entrepreneur," but what you might not have heard of is a serial mentor. That's Paul Taylor.
With decades of experience in management consulting, sales, and in a variety of startups, Taylor has worked as a mentor for MNCup, Techstars, and gener8tor — a total of 100+ startups since he got into the scene in 2010.
Out of these companies that Taylor has worked with, over 25 are BETA alum, so we spoke with Taylor on what his process to help startups is, and some BETA companies to see how it helped them!
The Five-Step Process
After years of corporate experience, working in three different startups in sales & development roles, and being a management consultant, Taylor was invited to be a mentor for the 2010 CleanTech Open Midwest, an accelerator that started in 2005.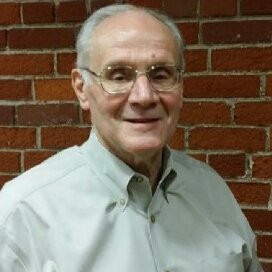 This was Taylor's first experience actively engaging with startups as a volunteer, but it cascaded into over a decade of working with MN startups.
"This provided me with an opportunity to see on the ground floor, how they operate, how they focus," said Taylor of his time working closely with companies. "So, I came up with the simple five point checklist that helps me early-on when working with a new startup."
The five-point checklist is as follows:
#1: Identify and articulate a real problem
When starting a company, you want to find a real problem that you're aiming to solve, and understand its nature.
#2: Define a tangible solution to that problem
In most every instance, once you've identified a problem and articulated a solution, you need to be able to demonstrate the MVP - the next step.
#3: Create a minimum viable product (MVP).
This is the first edition of your product or service that shows how it works and how it might solve the problem.
Surround yourself with people who can help you solve this problem. This includes leadership, sales, operations, finance, and advisors.
#5: Outline a clear "line of sight" to positive revenue traction.
This step has multiple components, including sustainability and scalability.
Taylor mentioned Bizzy Coffee as an example of successful sustainable revenue traction. "Once they were able to secure some customers, they were able to keep them. That's the sustainability part."
The Startup Experience
Bizzy Coffee was founded in 2015 by Alex French and Andrew Healy, and was actively mentored by Paul Taylor from 2015-2018. They met when Taylor was their mentor for the MNCup food division in 2015.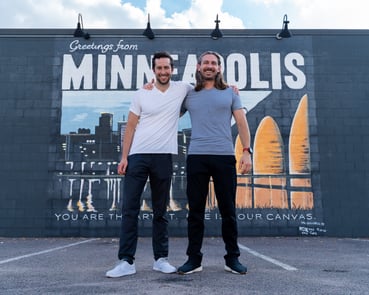 "Early on, he was very committed to refining business concepts and making connections," said Alex French, CEO of the organic cold brew company that now sells their products in over 1,500 stores including Walmart and Kroger.
Taylor mentioned that Bizzy's pivot from cold brew concentrate to ready-to-drink product was an important example of creating a pathway to sustainable revenue.
"It's really understanding that your MVP is not only checking a box on the problem or solution, it's one that's sustainable at the purchase level," Taylor said. Keeping your ear to the ground and focusing on the voice of the customer is also crucial.
French explained that Taylor made "a lot of strong connections" for Bizzy Coffee, and one thing led to another to lead them where they are today.
"He tries to make connections wherever he can," said French, who also mentioned that he and Taylor still email monthly.
It was similar for Braden Ericson of Sparrow Marketing, a Fall 2020 BETA Cohort alum who was also mentored by Paul Taylor. After meeting Taylor at the gBETA St. Thomas accelerator, for which he was a mentor, Ericson said he sent a follow-up with an introduction the next day.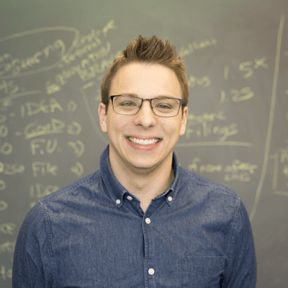 "He's a super connector, he wants to help the business community in Minnesota by connecting people," Ericson, who formerly worked for PayPal, said.
Sparrow Marketing, a reporting and analytics platform for marketing agencies, has benefitted from Taylor's avid connecting — one of the intros he made for Ericson after the gBETA event ended up being a customer.
"The trend with Paul Taylor connections is, you keep connecting with them, they're so relevant. He's so good at curating connections," said Ericson.
"It's a badge of honor to know him."
Learn More
Paul Taylor is a member of the BETA Mentor Network. If you're interested in mentoring or supporting our startups, fill out this form!
About the BETA Cohort
The BETA Cohort is a FREE, non-dilutive five-month accelerator where founding teams learn, work, and grow together. The experience includes training around topics that ensure your company is being built upon a firm foundation, while preparing you for the next stage of growth. Learn more here.
About BETA
BETA is a 501(c)(3) organization that develops Minnesota's next generation of business leaders by inspiring and educating first-time founders. The BETA Group nurtures startups and small businesses with great scalability potential, so that they can grow to become our next Fortune 100s. Learn more here.